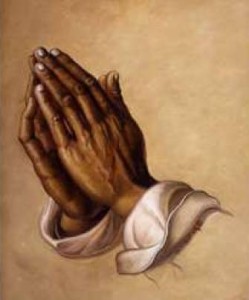 Prayer Works
During the days of the ministry of Christ, as He was preaching and teaching the people, the disciples ask Jesus to teach them how to pray. It is at this time Christ tells the disciples to pray "after this manner". Meaning, pray in this format. (Matthew 6: 9-13)
We have taken His words and now repeat them verbatim when we pray "The Lord's Prayer". This is fine, however Christ had the idea that we use our own words, from our own hearts, and we include reverence, honor, and respect before we make requests unto God.
In our Prayers we must make sure we ask God for forgiveness, and also be willing to forgive those who do us wrong.
We must also ask God to help us resist the temptation of the world, and deliver us from the evil that surrounds us.
Finally, we must acknowledge that we understand that God is in control of all things, all the time, and He has all the Power and deserves all the Glory.
But Christ did not stop by just instructing us how to pray, He then anointed our prayers by giving them power in His name.
In the gospel according to John 14:13 Jesus says; "Whatever you ask in my name, that will I do, so that the Father may be glorified in the Son."
Let's not hesitate to ask what we will of the Savior. God answers prayer, and prayer changes things. Let's pray together.
Be Blessed and be a Blessing.
"God Answers Prayer"
In the days of Hezekiah, the king of Judah, the army of the Assyrians, were camped in preparation to attack, and destroy Jerusalem, as they had done to the Northern Kingdom, Israel. (2 Chronicles 32)
The Assyrians sent messengers to Jerusalem, to try to convince Hezekiah, and the children of Israel to surrender. The enemy promised them horses, and chariots to take them out of Jerusalem, if they surrendered, their lives would be spared. (2 Kings 18)
But, rather than surrender, Hezekiah offered the Assyrian King tribute, he asked what amount the King of Assyria would desire from Hezekiah, and his people. When the Assyrian King gave the request, and King Hezekiah exceeded the payment, the Assyrian King was still not satisfied.
The Assyrian King demanded all.
Hezekiah refused, and the King of Assyria sent 185,000 troops to Jerusalem to conquer it.
It looked like Jerusalem would be overtaken by this massive army, that was set to attack.
Hezekiah and the Prophet Isaiah prayed. The Bible tells us their prayers were answered, and in one night, 1 angel of The Lord, came into the Assyrian Camp and killed all 185,000 troops.
Problem solved. Prayer changes things.
Won't he do it?
God answers prayer. If you have a problem, just take it to The Lord in prayer.
Be Blessed, and be a Blessing.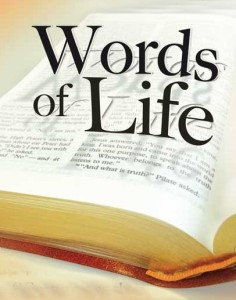 Speak God's Word
Last week we talked about Joshua getting advice in the form of a command from God. God told Joshua to keep the word of the Law, in his mouth, and to meditate on it day and night.  Our job as saints today, is to take God's advice to Joshua, to the next level.
Not only should we meditate on God's word, and speak it over OUR lives, but we should speak it, and meditate on God's Word over OUR whole existence.
We need God to show up, and bless this whole world. It is our duty as believers to keep the name of Jesus on our lips, and keep the Holy Spirit in our hearts, and keep God the Father in our minds, so when we speak, we speak encouraging words.
When we love, we need to love purely, with the Spirit of God's Love as our example.
But most importantly, we need to keep God the Father in the top of our minds. The Bible tells us in Proverbs 23:7 "For as he thinketh in his heart, so is he". So if we think Godly thoughts, we will be God like. To be God like, is to live in peace and joy.
Be blessed and be a blessing.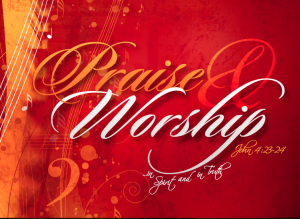 Praise Him, in Advance
In the book of 2 Chronicles King Jehoshaphat was delivered from a battle he was not ordained by God to participate in. In fact the enemy tricked Jehoshaphat into fighting a war that was specifically designed by God, to eliminate an evil king of Israel.
When Jehoshaphat returns home, he is met with another battle. Three of the enemy's of Judah had got together to attack, and were poised to overtake Judah, and utterly destroy the people.
Jehoshaphat immediately calls for a national fast, and calls for everyone in Judah to come to the temple for prayer. After they prayed, Jahaziel, a priest of the Levites said; "You shall not have to fight in this battle, set yourselves, and standstill, and see the salvation of the Lord with you".
Immediately Jehoshaphat began to worship, and praise God. God had not delivered them, the enemy had not changed position, in fact nothing about the circumstance had changed, but because the priest of the Lord said they would be delivered, Jehoshaphat praised.
Jehoshaphat had seen God's work, when he was delivered from a battle, he had no business being in. On the foundation of his faith, he was able to rejoice before he was delivered. Because he had seen God's work, and the priest had spoken victory in the name of the Lord, he knew he had the victory.
Saints of God, we have to take the same approach Jehoshaphat took. If you have seen God work in your life, and he delivered you from a situation you had no business being in, when you fast and pray for deliverance from your situation today, know that he is willing, and able to deliver you, and know that He will.
Praise God in advance.
So since you have the victory, even in the middle of your struggle, give God some Hallelujah praise because He's worthy!
Be blessed, and be a blessing,
Keep on Praising
Greetings Beloved, all through the month of June we have talked about Praise. We started with the thought, "Be ready to Praise", we followed that thought with, "Praise Him in Advance", and last week we talked about "Praising God through our Circumstance". We want to encourage you today to "Keep on Praising".
We encourage you to praise God because of who He is, not because of the wonderful things He has done for you, not because of the wonderful things He is doing for you right now, and not even for the wonderful things He will do in the future. We encourage you to keep on praising Him, just because He is the King of Kings.
Psalm 147 says; "Praise ye the Lord; for it is good to sing praises unto our God; for it is pleasant; and praise is comely". The Bible is telling us that praising God makes us feel good! So even when we are brokenhearted, praising God can help mend our brokenness.
Psalm 103 says; "Bless the Lord, O my soul, and all that is within me. Bless His Holy name". This praise described here, is what God is pleased with. Total Praise. Let's show God how grateful we are in today's worship service. Let's praise Him, and keep praising Him, until we all get our breakthrough!
Be blessed and be a Blessing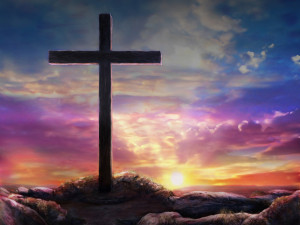 "Stick with the Plan"
Last week we learned about Asa, the 3rd King of Judah. We learned how Asa was strict about worshipping God. He tore down the altars, groves and poles that were used to worship pagan gods and idols.
King Asa was so strict about seeking God, he made it the law, that every citizen of Judah had to seek the God of their fathers, Jehovah.
So dedicated was Asa, that he disposed his own grandmother, for creating an idol of a pagan god.
It was only after 25  years of God raining blessings down on Judah and Asa, that Asa became comfortable, and thought he no longer needed to pray.
What Asa failed to realize was, it was his prayers, and devotion, to the one, true, living God, that caused God to bless him "exceedingly and abundantly more than he could ask or think".
(Ephesians 3:20)
Once Asa began to lean on his own understanding, he fell out of the favor of God, and his life was never the same.
We can't take God for granted. We must stay in prayer, we must remain focused, and "press on towards the mark, for the prize, of the high calling, of Jesus Christ". (Philippians 3:14)
Because as soon as we get comfortable, we stop giving God the glory for the things He has done.
Stick to the plan, give God honor in your first waking moments. Pray a prayer of thanksgiving. Do this daily, and faithfully, and God will reward you accordingly. Hebrews 11:6 says; "without faith it is impossible to please God, for he who comes to God must believe that He is, and that He is a rewarder of those who diligently seek Him".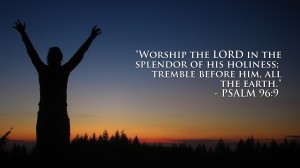 "Praise When God's Answer is No"
The theme from last Sunday was "Praise, when God's answer is no" What we want to understand from the lesson is, the road to our destiny will be bumpy. Every prayer we pray will not be answered yes, by God.
It's not always going to work out the way we want it to, or expect it to. We should be fine with that, because our Lord and Savior knows what's best for us.
While we look at a no answer as rejection, the reality is, God gives us no answers, because He has something better, or, He has to prepare us, or, He knows we can't handle what we are asking for, or finally, he says no because, we are not asking correctly.
Let's include praise, and honor in our prayers. Exalt the name of the Lord before we begin making our requests. We should be praising Him in advance, because we have faith, and we believe that God will work things out for us.
Let's worship God in spirit and in truth, accept His decisions, know that everything that happens in our lives is for our good, and give God His due praise.
Be blessed and be a blessing.
You Reap what you Sow
Beloved in Christ, may God continue to bless you in all you do. I want to encourage you on today especially. The work we are doing in Jesus name requires our full focus. Before we can do the heavy lifting for Jesus, (missionary and community work) we must learn to totally submit to our hearts and minds to increasing our time in HIS service. Full submission to Christ means full salvation.
The bible tells us in Galatians 6:7 Be not deceived; God is not mocked: for whatsoever a man soweth, that shall he also reap.
We are in sowing season. But, my family of saints, the sowing season is the hard part of discipleship. Sowing is the work part, and you don't get immediate results, but the bible promises us a reward for our work. Galatians 6:9 says; And let us not be weary in well doing: for in due season we shall reap, if we faint not.
I encourage you to press on, attend every service you can. Don't make excuses. Give God all the praise you can. Worship Him in spirit and in truth. Dedicate your time to prayer and meditation. God's promise is true. If we stay focused and dedicated God will prove himself faithful and true in our lives.
Be blessed and be a blessing.
Pastor Thomas